Stress kills. It doesn't have to.
According to the American Psychological Association, "75% of adults reported experiencing moderate to high levels of stress in the past month and nearly half reported that their stress has increased in the past year."  
It's not hard to see why.  The number of infected people rises every day as social distancing attempts to flatten the curve. Grocery stores are slow to restock, the economy is tanking. Routine activities such as going to the gym, eating out, even going to work, are now dangerous missions.  
It has also forced most companies to rapidly change how they do business according to Accenture. "Today's CEOs are faced with overwhelming, competing challenges and uncharted waters as they continue to navigate the impacts of the COVID-19 pandemic."  At the employee level, 42% of all people are now working from home according to Stanford News. With this change comes even more challenges, from technical difficulties to cabin fever, to just finding a little bit of peace and quiet in a shared space.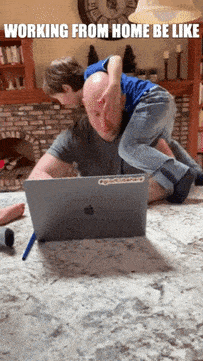 With everything that's going on, it's not surprising that everyone is more than a little stressed out! That's where we come in.  In this post, I talk about:
Why relaxing promotional gift sets are a fantastic pandemic gifting option

Perfect opportunities to send swag to your audience

7 examples of relaxing promotional gift set options guaranteed to delight
Why Relaxing Promotional Gift Sets?

Relaxing promotional gift sets can be a great way to alleviate a little bit of that stress. These are fantastic gifts for companies looking for a way to say thank you to loyal, hardworking employees. They also work great as client gifts, showing your gratitude for their continued business during all the uncertainty.  
Your clients and prospects will appreciate a thoughtful gift set that encourages them to start relaxing.  Relaxing promotional gift sets present a great opportunity to go above and beyond.  Show the recipients how much you care about their business.  Show them you care about them at home, and they'll definitely want you on their team in the office.  
As for your employees, with everyone spread out in their homes, not getting that regular in-office interaction, it can be easy to become disengaged. It's up to employers to keep those connections from atrophying during the pandemic. And according to Virgin contributor Chris Boyce, employee engagement is directly correlated to performance metrics.

"Gone are the days when companies viewed employee engagement and wellbeing programs as 'nice to do,' yielding 'soft' benefits," he said. "Companies with high engagement scores perform better than their counterparts in key operational areas like productivity, absenteeism, turnover, safety and quality incidents, shrinkage, customer metrics, and profitability."
What better way to give your employees a little piece of your company culture than a comforting, relaxing promotional gift set?
These kits can be mailed directly to the recipient's home by yours truly, ZSwag.  They're guaranteed to be a welcome and fun surprise.  They can also be customized around any theme you can think of. The possibilities are endless!  
When should I send relaxing promotional gift sets?


Relaxing promotional gift sets are a great idea, but when is an appropriate time to give one of these to a prospect?  You never see your clients, prospects, and maybe even your employees anymore. So when are you supposed to get the chance to give them a gift?  
Relaxing promotional gift sets work great as a direct mail swag option.  They're already boxed up attractively, so they're built for the mail.  We can curate them from scratch to make them 100% unique to your campaign.  And with the quarantine dragging on into 2021, there's plenty of strategic opportunities for direct mail swag coming up.
Holiday gifts for employees/clients

This holiday season, get your prospects, clients, and employees a thoughtful gift that shows you're thinking about them and how they must be feeling during this crazy time.  Bring some warmth and coziness to their cold winter day.

Virtual conference swag

Direct mail swag is a great way to make that physical connection with your prospects during a virtual conference.  Your prospects will totally appreciate a kit that brings some calm and coziness to their home office during a hectic conference.  For more info on all the advantages of virtual event giveaways, see our blog post from last month.

Quarantine survival kit

The quarantine is all the excuse you need to send out a thoughtfully curated care package to your clients, employees, and prospects.  Include items that are great for when you're stuck at home in your sweatpants.  For bonus points, include a caring handwritten note from their sales rep. 

Company celebrations

Target Marketing Magazine contributor Pat Friesen said it best: "In the best and worst of times, it's human nature to want to honor milestones, commemorate historic events and revel in good news."

Is your company celebrating a birthday? Send cozy gifts out to your clients thanking them for their years of loyalty. Did your team just reach a sales goal or achieve a new safety benchmark?  Send swag boxes out to all employees as a reward for their hard work.  Did you just open an office in a new city?  Send an introductory box of relaxing branded swag to all your new local prospects and introduce yourself.  The list of opportunities to celebrate never ends!

Launch your Rebrand

If your company is going through a rebrand, normally you'd throw some sort of event to announce it.  That can't really happen with the quarantine.  Instead, send your list of contacts a curated swag box to roll out your new branding and company info. 
7 Relaxing corporate gift sets guaranteed to brighten your audience's quarantine experience

Give the gift of comfort in an uncomfortable world.  While we've got over a million different options that will perfectly fit your brand's needs, here are 7 great ideas to get you started!
Exercise at home kit


One of the hardest parts of a stay at home order for some people is the major interruption to their regular workout routine.  Give them everything they need to get a workout from the safety of their home!  They won't have to worry about the quarantine-15 ever again.

Promoting employee wellness can also save your company money in the long run, according to Dr. Steve Aldana at WellSteps.  "Healthy behaviors lead to lower health risks, and lower health risks lead to less chronic disease.  With less chronic disease employees have fewer health care costs."  This gift set is the definition of a win-win.

This example comes with a matching jump rope, a gripper, a timer, and a storage bag, all of which can be customized with your branding.

Comfy-cozy kit


All this time at home is a perfect opportunity for bingeing Netflix and lounging on the couch.  Comfy-cozy kits are perfect for evenings at home in your sweatpants. This example includes a soft fleece blanket, a scented candle, and two spill-proof wine glasses for the perfect (branded) night in.

Tea kit


Whether it's an invigorating energy blend or a calming cup of chamomile, tea is the perfect gift for any mood.  This set comes with 3 different blends in adorable tins, an assortment of chocolate cookies to pair them with, and a beautiful, insulated travel mug to keep your drink hot and your spirits up.  A classy gift that is as sophisticated as it is comforting.

Home office accessories


The transition to work-from-home has been hardest on those of us without home offices.  For many of us, the comforts and consistency of a dedicated workspace have been abandoned for the kitchen table.  Be the solution with a work from home gift set!

This example contains noise-canceling wireless earbuds, a phone holder, a multi-purpose microfiber cloth, a wireless charging pad, and a carrying case.  This mobile office can go anywhere with them.  You can also spice it up by peppering in smaller items such as pencils, sticky notes, and candy!

Essential Oils


For those with anxiety, insomnia, or roommates with terrible B.O., nothing provides immediate relief like an essential oil diffuser.  According to the Healthline, "Lavender aromatherapy is thought to calm anxiety by impacting the limbic system, the part of the brain that controls emotions."

Diffusers provide a great smelling source of calming energy without being overwhelming.  With an automatic timer and clean water vapors, this set comes with 2 different, customizable essential oils.

To add a little bit of extra wow factor, you can also include a gift code for a free meditation class from Remote Team Wellness.  They specialize in meditation and wellness classes in corporate settings.  Recipients can use the code to schedule their lesson at their convenience, and have you to thank when they put their new meditating skills to use!

Relaxation and Stress Relief


In a time full of stress and closed spas, a gift that will bring the spa to the receiver is always appreciated.  This example includes a scented candle, comfy slippers, aromatherapy lotion, salt scrub, shampoo, and body wash.  You can choose from many different scents and item combinations to create a kit that's right for you and your brand.

Wine night


Give the gift of a sophisticated addition to any night in.  A perfect set for wine lovers and valued clients, it contains everything you need for a fun, casual wine night at home.  This particular kit includes two spill-proof wine glasses, a corkscrew, a tin of chocolate-covered almonds, and a beautiful mahogany storage box.  You can even take this gift to the next level by adding a bottle of your favorite wine.
Show your audience you care


Relaxing promotional gifting sets are a surefire way to show your clients, employees, and prospects how much you care about them.  In a world where everyone is struggling, taking a pathos approach with your audience has even more impact.  
Do you have some amazing employees or clients who could use a fun surprise?  Our team at Z-Swag would love to help you out with options for your next relaxing corporate gifting sets that are just right for you and your brand.  Email us at hey@zswag.com to get started!