You may be missing out on a huge opportunity! For yourself, your company, your community, and for America. 
You may be wondering, what's the significance of investing business into working with MBE certified companies? What difference does it really make if I award my contract to an MBE (minority business enterprise) certified company over one with white or non-MBE leadership? And what does this certification really say about a company?  
Turns out, the certification says a lot, and the ROI for you can be significant for your organization.
In this article I talk about:
What an MBE Certification is

How you can leverage working with MBE Certified companies to improve your bottom line 

How you can boost your brand through partnerships with MBE Certified companies

Why you need to have a supplier diversity program at your company
You've likely heard of an MBE certification before today, but what you probably don't know is how it benefits your organization. Did you know there are perks just for working with MBE Certified companies? Money is one of them, but we'll go over that in more detail below. 
The potential ROI is significant to your brand, your community, and your bottom line.
Companies that make working with MBE certified companies a part of their mission reap many benefits. Positive exposure, exclusive networking opportunities, even by-the-numbers financial incentives are available to you.  
Establishing a supplier diversity program at your organization gives you access to a whole new world of diverse supplier options.  This will open you up to new business and new relationships. Equally important, you're helping the American business community to become more inclusive, and to more closely reflect the demographics of the American people.
ZSwag.com is an MBE certified organization! What this means for you is that working with us and other MBE suppliers open your company up to some incredible business opportunities.  
This certification has never been more relevant
This is a HUGE moment of major change for America. It's been too long since this many people came together this loudly in support of justice for minorities.  
The conversation surrounding white privilege and systemic racism used to be something we maybe did once a year in February.  It's now a full time, active search for real solutions. We can't tell you how psyched we are to see this happening!  
Because of this, there is a renewed national focus on the inequity many people of color in America experience. Now more than ever companies at all levels are looking to make doing business with certified MBEs a priority.  
Why is working with MBE certified companies so critical?
Promoting the success of minority-owned companies is going to be an essential part of leveling the playing field for people of color.  In a recent article for Entrepreneur, Gregg Bishop shares that growing up "as a grandson of an entrepreneur, I understand what business ownership can do for a household. I learned that entrepreneurship empowers families for generations."  
However, he continues, entrepreneurship in America today is severely lacking when it comes to opportunities for MBEs. "Currently, there aren't enough minority-owned businesses out there. While white-owned firms account for 81 percent of businesses, black and Asian individuals own less than 10 percent of businesses — and Hispanic founders own just 5.8 percent."
This is the biggest reason why working with MBE certified companies is so critical. Giving your business to minority-owned companies translates into economic success, which translates into more MBEs over time and greater opportunity for people of color.
What makes a company MBE Certified?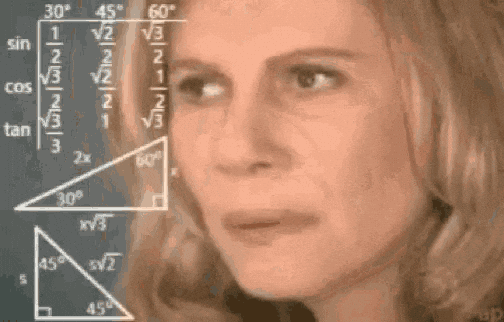 If you're confused about what exactly an MBE certification is and what it means, you're not alone. A lot of people just don't know how important this certification is when it comes to who you do business with.
The MBE Certification says a lot more than "This company has an owner who is a person of color." According to the National Minority Supplier Development Council (NMSDC), the leading organization for MBE certification nationwide, in order to qualify to become a Minority Business Enterprise (or MBE for short), a few things must be true: 
The business is at least 51% owned by a person of color.

The business has been operational for at least a year.

The business' day-to-day operations are controlled by a person of color.

The business has gone through a rigorous application process, including a site visit, from the certifying organization
This means that these businesses are not only vetted as being legitimate from a legal standpoint.  They're also vetted as being largely, if not entirely, owned by a person of color. And doing business with companies who have earned this certification is guaranteed to result in huge ROI, not only for them but for you as well.

How does working with MBE certified companies like ZSwag.com really help my organization?
The MBE certification provides a small way to balance the scales for minority business owners in America. But what about the non-MBE companies out there looking for vendors? What are the advantages of going out of your way to work with these companies?  Plenty.
1. Pre-vetted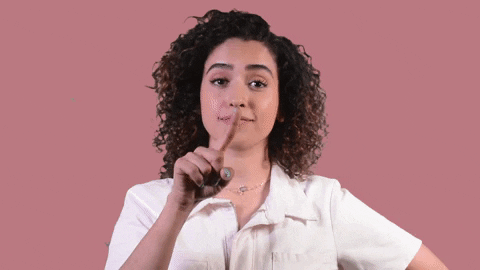 This one isn't exclusive to MBEs, but hard-to-come-by certifications like this one do a lot of the vetting for the client. Having received an exclusive certification, whether it's an MBE certification or becoming a B-Corporation, tells you two things.  One, that another organization has already done their homework on them, and two, they've passed their tests with flying colors.    
Zempleo's team agreed, sharing that "due to the many stringent requirements that are put in place to become a certified MBE, you can rest assured that the company you are working with has extensive value and experience."  You don't have to wonder if there are skeletons in that company's closet; trust me, the NMSDC has already triple checked it.
2. Walking the walk
Your voice needs to be heard. Lots of private companies choose to put their money where their mouths are with supplier diversity programs. These programs set internal percentage goals specifically for contracts awarded to MBEs. By setting these goals and making your commitment to keeping them public, you're demonstrating that their company's values include the promotion and inclusion of minority business owners. 
3. Economic impact
It would be impossible to talk about America's economic future without discussing MBEs. The numbers indisputably show that MBE's future is America's future. In a study conducted by the NMSDC in 2018 on the effects of NMSDC certified MBEs on the U.S. economy, researchers demonstrated the massive contributions that the success of MBEs makes to the success of the American economy.
"Ensuring the success of the minority business community will have significant, positive effects on both the United States economy in general, and each of the 50 states covered by the NMSDC in particular. 
Simply put, the fledgling economies of many of the states under the jurisdiction of the NMSDC cannot reach their full and true potential unless the minority business community in each of the states is growing and reaching its full and true potential. The NMSDC, in its various iterations, has a long-standing history as a catalyst for that growth."
4. Follow the numbers
In a feature for AllBusiness.com, Robert De Los Santos shared that he made the decision to get his MBE certification when he learned that "…companies from major corporations actually go through great measures to do business with certified companies. Some are even legally obligated to". But why would companies be legally and financially motivated to award contracts to minority-owned businesses?  
The federal government sees the advantages for America as a whole that comes with the development of more MBEs. These benefits are so great, they've established initiatives at the local, state, and federal levels that incentivize companies to get with the program.  
That's why they've made it a requirement for any private company receiving federal funding to give a certain percentage of contracts to working with MBE certified companies. They also provide tax write-offs to compliant companies with supplier diversity programs. Uncle Sam is giving you a break!
In an article for Chron, Lee Grayson explains that "The federal government provides tax breaks for businesses that use minority companies in procuring materials and supplies. A second tax incentive reduces tax liabilities for companies using minorities that supply labor or services to a project funded with federal or state grants or loans."
In this case, doing what's good for the community is also doing what's good for you and your company.
5. Reduced operating costs
Government programs aren't the only source of benefits for organizations working with MBE certified companies. Diversifying your supply chain, opening it up to more firms, can only increase the number of contractor options available to you.  
This will likely result in reduced operating costs for you, according to a study conducted by  Miller-Tanner Assoc., because more options equal more chances to get the best possible price for your project.  According to an article for their website, "procurement organizations who work with a diverse supplier base…had lower overall operating costs and spent 20% less on their buying operations."
6. Engender goodwill
Your company's public face is everything.  Increasingly America's consumers are looking to put their buying power behind companies whose values match their own. 
According to a study for Accenture, "Consumers are no longer making decisions based solely on product selection or price; they're assessing what a brand says, what it does and what it stands for. They support companies whose brand purpose aligns with their beliefs. And they reject those that don't." 
Consumers want a company who not only has values but makes them a part of how they do business. Companies that establish supplier diversity programs demonstrate their commitment to the values of racial equality and social justice.  
7. Curated VIP networking
Establishing a formal supplier diversity program at your company opens you up to a whole new network.  There are many organizations to participate with, including the national NMSDC conference.  They provide a host of networking opportunities year-round that companies with formalized supplier diversity programs can attend.
Here's I am with my colleague Maria and Stacy Webb-Cooper of Cummins Inc at an NMSDC event last year.
Hear from the experts
We reached out to several of the biggest names in supplier diversity for their thoughts on the importance of working with MBE certified companies. Here's what they had to say:
Adrienne Trimble, President and CEO, NMSDC: Before she became the President of NMSDC in 2018, Adrienne Trimble was the head of Supplier Diversity for Toyota.  In a 2018 interview with NMSDC, she explains, "What I learned is that you really have to have a strategy that shows how inclusion impacts the business. Is this a social movement or a business impact? What Toyota taught me was that it's always a business impact, because if you do the right things from a business imperative perspective, the social change that we are looking to achieve will come." 
Adam A. Moore, Senior Supplier Diversity Manager, Truist Bank: "As a truly engaged corporate citizen, Truist takes seriously our commitment to the communities that we serve. One of the ways that we impact the communities that we are involved in is by ensuring that we support, mentor and promote the small and diverse businesses that are in these communities. 
For the Minority Business owners, we strive to advocate from them in our firms. We are there to make introductions to key commodity stakeholders and also serve as ambassadors to all diverse-owned businesses. The community benefits from the economic impact that we make by using diverse businesses. Because we spend money with the Diverse Owned Business then we can benefit from the ripple effect from increased positions created to more money being spent in the community itself."
Karen Goldner, Managing Director of Established Business Services, Chicago Women's Business Development Center: "There are generally three categories of benefits that corporations consider when using diverse firms: innovation, customers, and talent. Corporate America sees diverse firms as sources of innovation due to the creativity of small diverse businesses as well as providing competition to very large suppliers. 
Corporations also see the benefit of choosing suppliers that represent their own customer base, whether that customer base is retail consumers or the public sector. Lastly, corporations compete for the best talent, and that talent is diverse. Corporations want to show their employees that they "walk the walk" and a robust supplier diversity program can help do that."
Helena Hutton, Director, Global Center of Excellence – Diversity Procurement, at Cummins Inc.: "Working with diverse suppliers provides our company with options – options to make a bigger impact in the community, to manufacture a quality product, and to be innovative in how we develop our supply chain. We continuously look for ways to support and work with MBEs in our communities." 
Working with MBE certified companies makes a difference
Chances are you're working with suppliers anyway.  Why not add diversity procurement to your company and reap all the benefits for minimal extra work on your end? 
Making a commitment to use your buying power for equality not only benefits the suppliers you work with and your customers but also you. It's a win-win any way you look at it.  It's also a small but powerful action your company can take to change the world. 
Looking to do business with a certified MBE?
We'd love to work with you on driving brand compliance, your next virtual tradeshow conference or swag project!  Drop us a line at hey@zswag.com to get started.